How long could your paycheck last if you had an accident?
Unfortunately, accidents are often unexpected and can come with expensive medical bills resulting in out-of-pocket costs. Are you financially prepared for an unplanned trip to the emergency room? Accident insurance coverage can help cover these out-of-pocket expenses with a monetary benefit.
Illinois Mutual's base Accident policy provides benefits for loss due to a covered accidental bodily injury. It does not provide benefits for loss due to sickness. The Accident policy is not intended to replace major medical, medical expense or Medicare Supplement insurance. The Accident policy does not meet the Minimum Essential Coverage Requirements of the Affordable Care Act.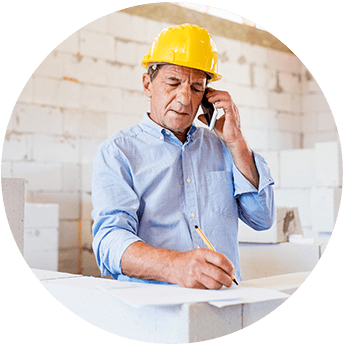 Advantages of Worksite Accident Insurance
Coverage is effective the first of the month in which payroll deduction or Electronic Funds Transfer (EFT) begins.
Guaranteed renewable for life – regardless of claims history, your coverage can't be canceled as long as premiums are paid
Portable coverage you own – keep the policy even if you leave your employer
Optional Worksite Accident Riders1
Off Job Accident Disability Rider2 – A monthly benefit will be paid if the primary insured becomes totally disabled as a result of a covered accident occurring off the job. Available benefit periods are 6 or 12 months.

Catastrophic Accident Rider – This rider pays a lump sum for an injury resulting in a Catastrophic Loss as defined in the rider as a result of a covered accident. It is payable only once per covered person for the lifetime of the policy. The benefit will be paid 180 days after the covered accident.

Sickness Hospital Confinement Rider3 – The selected daily benefit amount will be paid for up to 30 days of confinement in a hospital due to a covered sickness for each covered person. Coverage is subject to a 30-day waiting period from the effective date of the rider in most states.

Wellness Benefit Rider4 – The selected benefit amount will help pay for the cost of one health screening test selected from a list contained in the policy. The benefit amount will be paid only once per calendar year and for only one covered person per policy. Covered screening tests may vary by state.